Pridefully Bred
We are proud to offer our stud services if you are interested in breeding a healthy litter. All of our studs follow the English bulldog standard and only breed perfect bulldog puppies. Although most of our studs have champion pedigrees we focus strictly on the health of the litters. Take a look at our stud gallery below to see their many assets for yourself.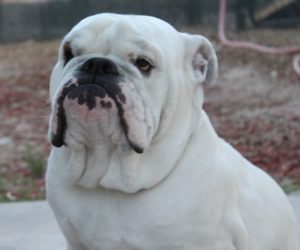 All of our studs are G.B.B.A certified and live in very comfortable dog houses fit for their every need. Their homes are equipped with heating and cooling, tiled floors, individual porches, individual and group play areas, flower decorations, and misters for those hot summer days. We believe in caring for our bulldogs like family and will only provide them with top quality living quarters. We believe this quality of living reflects positively in the quality of their litters. We know you'll notice the difference this makes too!
Breed With Us
Thank you for your interest in our stud services. Please fill out the form below and we will contact you about breeding with us.